Rainbow Dragon
Original concept, modeling, texturing and rigging by Tatiana Malinko.
Dragon and Dragon Rider Avatar Designed, modeled, textured and rigged for the Dragon Rider game prototype for Hyperpia Inc.
Animation by C.K. Jung
All rights reserved
Dragon Rigging Demo, Quicktime movie, 33MB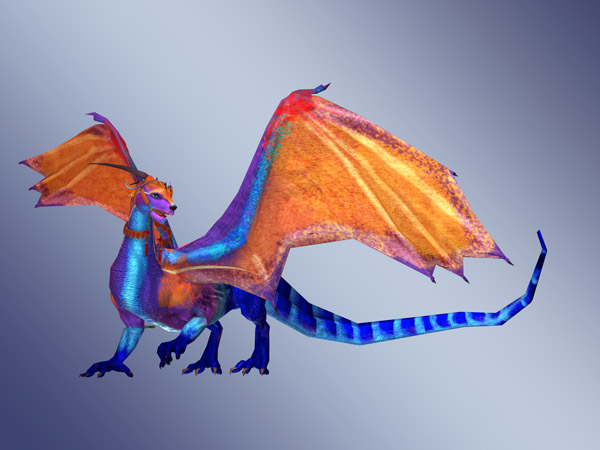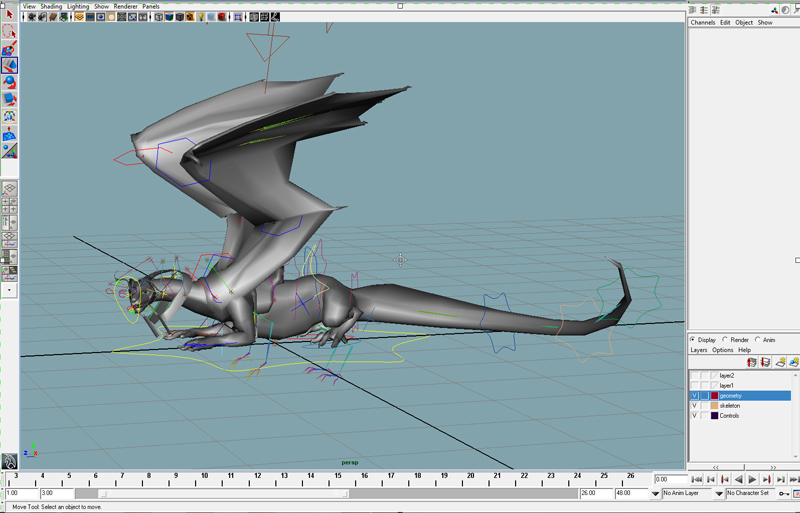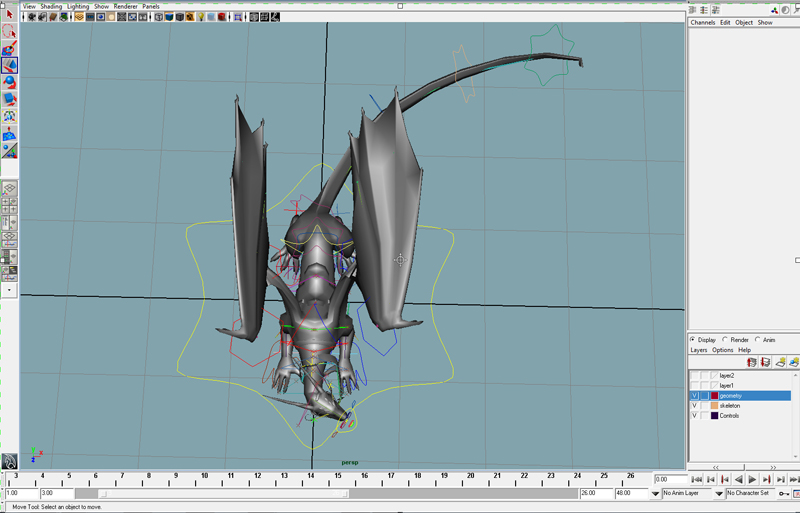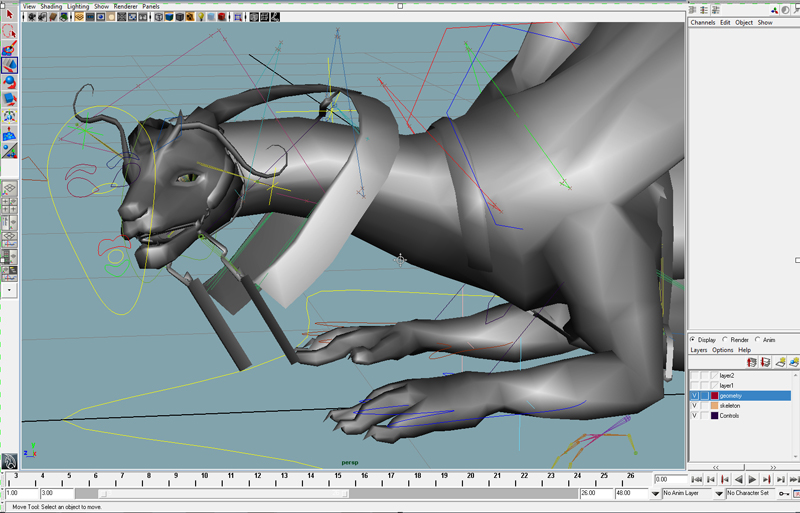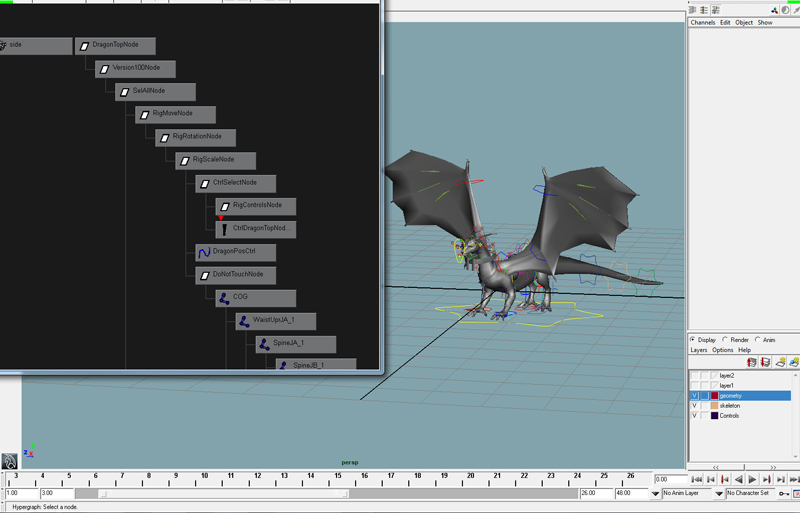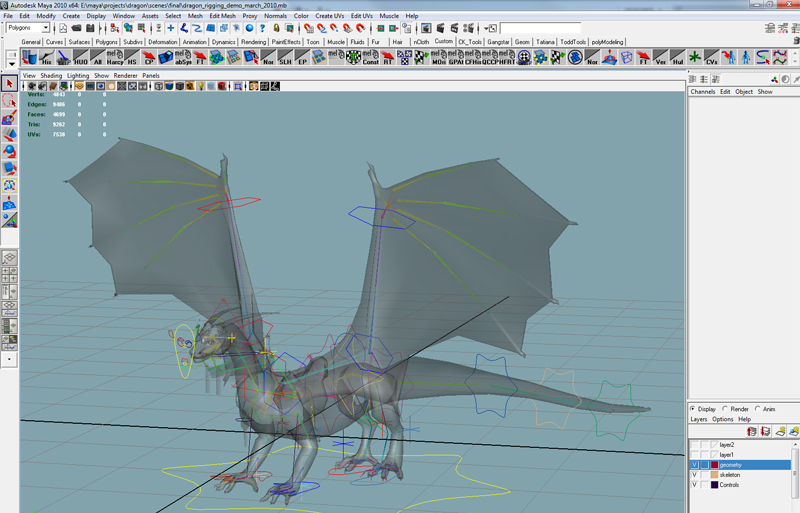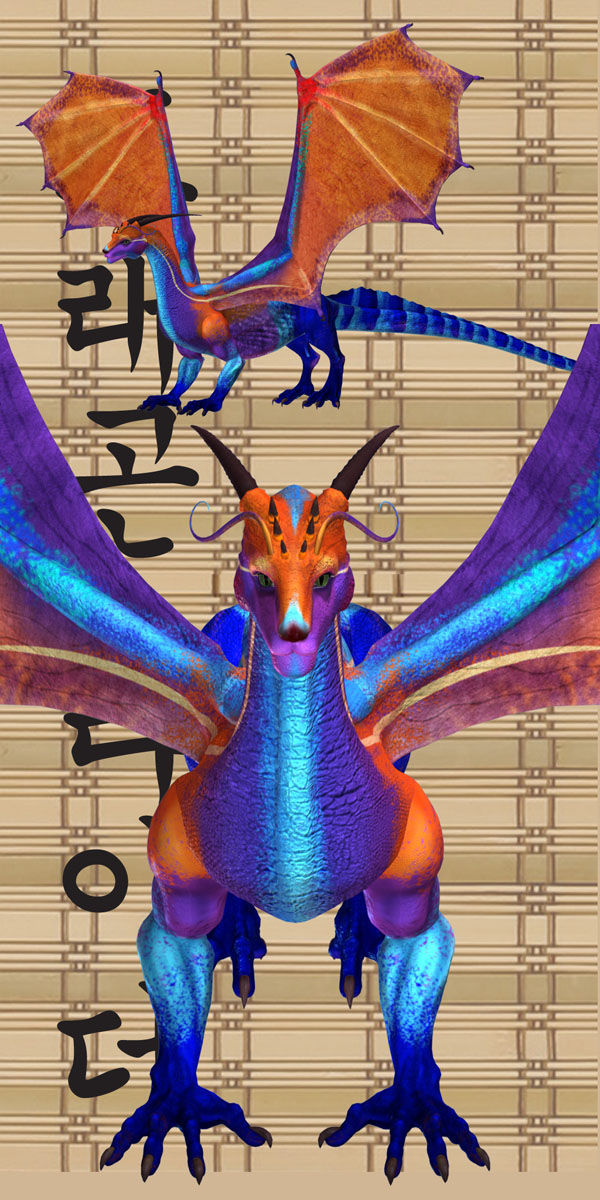 Poly modeling , rigging and texturing in Maya 8.0
Textures created in Zbrush and Photoshop
Close this window to return to 3D Portfolio page.
Tatiana Malinko©2010